Lovely "Mattis" puppies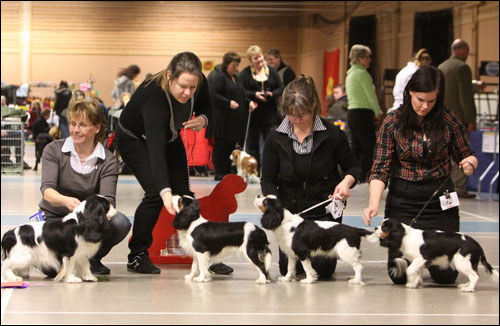 Mattis won The Progeny Group-puppies in Swedish Cavalier Club's ch show
in Stockholm 14/02, judges:Mrs. Marilyn Clayton and Mr. Bryan Clayton, England.
From left ; Mattis, Gentleline`s Dazzling Dior, Mixangels Aedan and Mixangels Ayshling.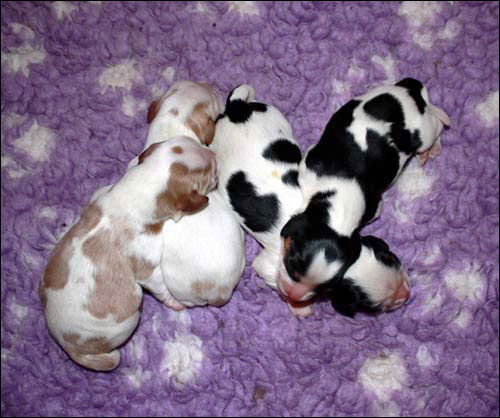 "Mattis-puppies", born Januaryt 2009 under Cavanelles Shirley,
breed by Andreas och Joel Lantz, kennel Cavanzas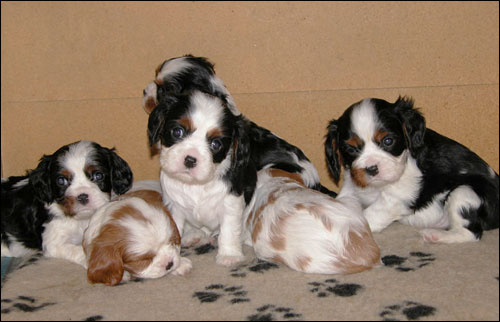 This is the second litter with Gråsidingens Minnie M "Trina", born Maj 2008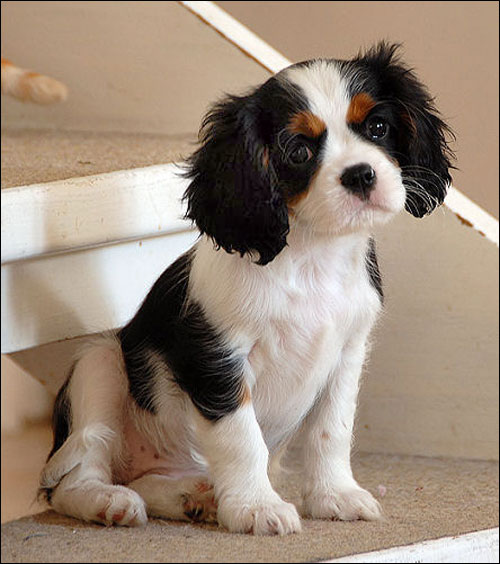 Trinas doter "Tova", Apricot Just a Lady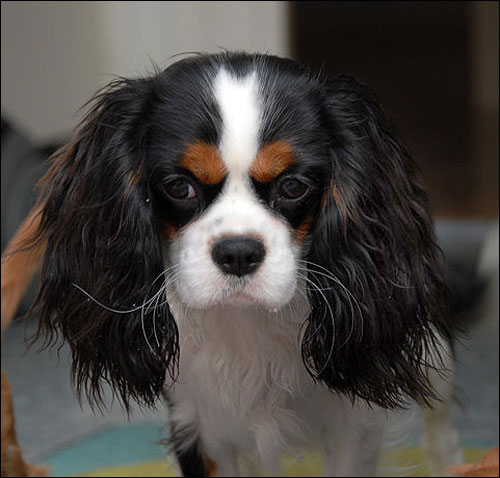 Tova 8 months.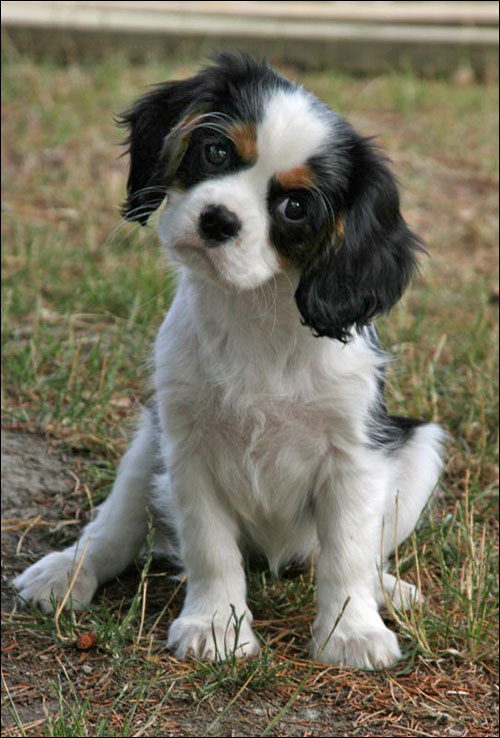 This lovely puppy, under Knattings Abigail-Lou, is Tindra, Gentleline`s Dazzling Dior,
breed by Madelene & Jonathan Maclennan, kennel CentleLine's
The first litter with Trina born 2006, breed by Lena Gillstedt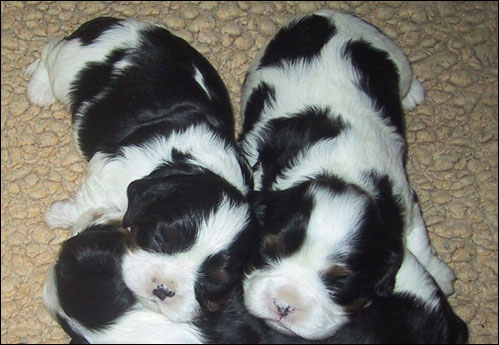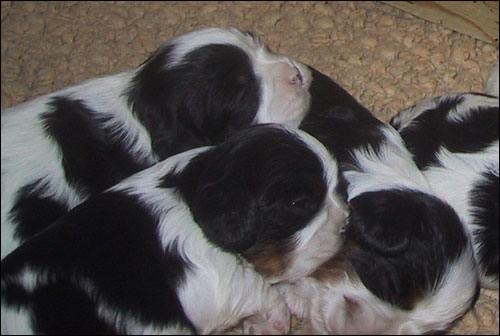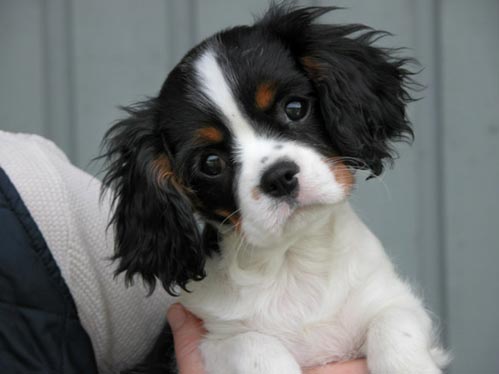 Two lovely photos of Gråsidingens May "Maya"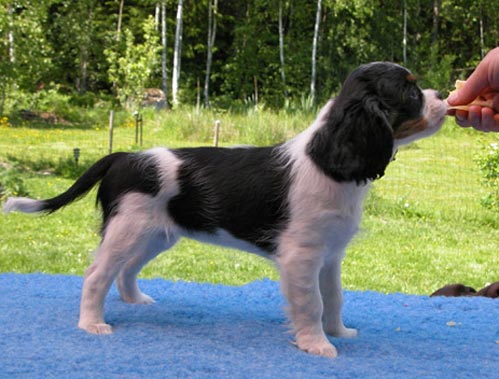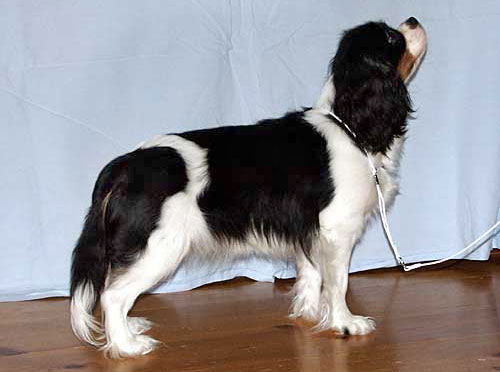 Maya 8 months
See Maya and her owner Stina in action
http://www.youtube.com/watch?v=O-6yB2dXZZ4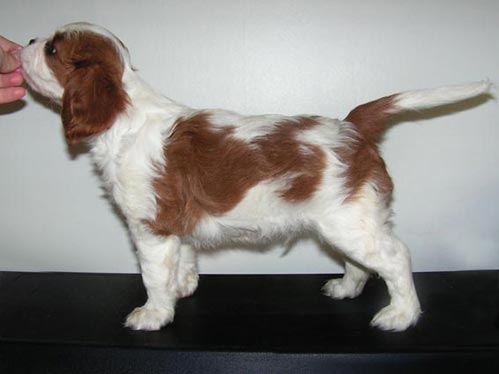 This handsome boy is Chadyline All That Jazz whit Chadyline She's All That ,
breed by Nina Lindström, kennel Chadyline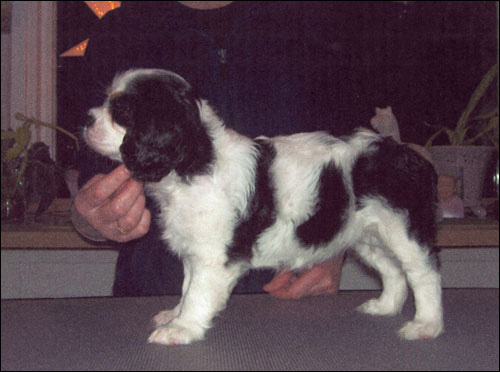 Mattis' second litter with Tradesman Olivia breed by Åsa Gehrman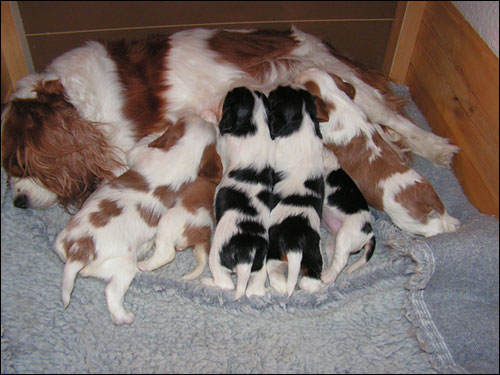 Mattis' first litter with Tradesman Lady Madonna breed by Tradesman kennel